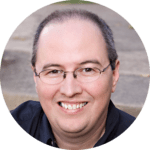 Resumé (PDF) • Resumé (DOCX) • Past Work • References • LinkedIn Profile • Stack Overflow Story
I'm a senior software developer focused on web sites/services and mobile application development. I've worked with Magnavox, Samsung, Sony, T-Mobile, Verizon Wireless and others to create award-winning products.
During my 25+ years of professional development experience, I have successfully:
Met the needs of multiple Fortune 100 clients on both internal and public-/client-facing websites and applications that served up to 100,000+ users per day
Developed localized applications in English, French, German, Italian, Japanese and Spanish languages
Developed applications that have received three "product of the year" awards from national publications
Produced tvOS apps using Xcode and Swift, native iOS and Android mobile apps using Xamarin, Rich Internet Applications, web service backends, and Windows and Mac desktop applications
I've been consulting since 2008. I have helped organizations both large and small to meet their business goals across a variety of technologies. For more info, check out some of my past work or references.