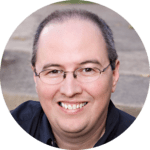 Resumé (PDF) • Resumé (DOCX) • Past Work • References • LinkedIn Profile • Stack Overflow Story
I'm a mobile app architect using
Xamarin
and
Flutter
technologies to build great mobile apps for Android and iOS devices. I've worked with both Fortune 100 companies and privately held firms to create award winning products.
I combine over twenty five years of experience in software architecture and visual design to build a variety of business solutions, including:
Mobile, desktop and web applications that serve up to 100,000+ users per day
Applications that received three "product of the year" awards from national publications
Localized applications in English, French, German, Italian, Japanese and Spanish languages
For more info about me, check out my past work or references.
Reader Interactions