Employer/Client: Universal Mind/Adobe Consulting/Verizon Wireless
Project Term: February, 2008 – June, 2011
Services Provided: Technical Architecture, Dev Team Lead
Target Platforms: Web, Windows Desktop, Mac OS X
Technologies Used: Adobe Flex, Adobe AIR, Java

---
Tommy worked in my organization as a key leader on the development and delivery team of a high-traffic, consumer-facing media website of a critical, Fortune 25 client. Tommy repeatedly demonstrated his tremendous value on this expansive and high-profile project; not just in terms of the breadth and depth of his software engineering skills, but through the quality of his code, his consistent reliability, dedication, and his willingness to do whatever it took to execute on a very challenging project for a very demanding customer. I've worked with and managed many developers on business-critical projects, and I give Tommy Baggett my highest recommendation.

Anthony Haag
Director, Mobile Consulting at Adobe
---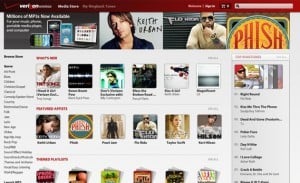 The Verizon Wireless Media Store was an Adobe Flash/Flex based rich internet application web client designed and developed by Adobe Professional Services on behalf of Verizon Wireless. It was described by Adobe and Verizon as a "breakthrough online media store" at the time of its introduction in May, 2008 (see case study).
---
---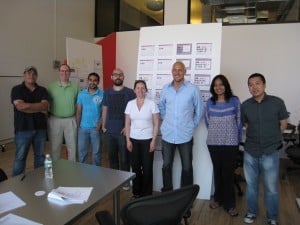 I initially started on the team as an Adobe Flex developer in February, 2008. During the life of the project, I was promoted to the technical lead/architect position, becoming directly responsible for much of the development effort on both the Flash-based client and Java-based middle tier, and managing other development team members.
Adobe Professional Services primarily focuses on the design and development of high profile projects involving their technologies up to and including the initial release. In February 2009, they wanted to transition project responsibility to another professional services provider.
I was contracted to Adobe Professional Services by my direct employer, Universal Mind. I was the only UM resource on the project during its first year of development, release and enhancement. My expertise on the project and good standing with Verizon Wireless team members helped Universal Mind secure the contract. During the transition, all other team members were replaced with UM resources.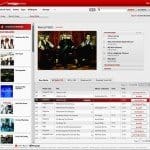 I continued to be a dedicated team member throughout the life of the project. I was literally the last UM resource on the project when it was replaced with an internally developed HTML 5 solution by Verizon Wireless in May, 2011.