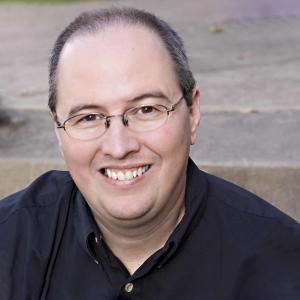 Hi. I build Android and iOS mobile apps



I would love to build a mobile app for you or with your team. I've been building them for six years, with more than twenty years of experience building desktop and web solutions before that. I've built things for mega corporations, small startups, and everything in between.
Tommy and I worked together on a challenging Xamarin Forms based application that had many difficult requirements that really made you have to dig deep to find solutions. Tommy was able to do that and come up with solid implementations that met the needs, and were well built for the future. I was quite happy to have Tommy on the team, without him we wouldn't have delivered near as much as we were able to.

Lee Parrish Principal Consultant, Microsoft
Regardless of the approach, I deliver
Already have an experienced mobile team? I love working with other seasoned developers who are as passionate about building great things as I am. I'm happy to fill any role on your team. Or just getting started? I can work solo and deliver a complete solution and provide ongoing support and enhancements, or provide the architectural guidance and mentoring your team needs to build your first great mobile solution. We can also combine the two. I build the initial release, document and train your team on its design, then transition development efforts to them at an agreed upon pace. Let's talk.
Tommy hit the ground running for a complicated project. He brought a clear view of the Xamarin technology and immediately started providing innovative solutions for the client. His calm demeanor and polite and direct communication style are a unique combination that makes Tommy a wonderful asset to any team. I would be honored and privileged to work with Tommy again in any capacity. I cannot recommend him highly enough.

Eric Dencer Agile Project Lead, Insight Global
I work smarter and harder to make your project a success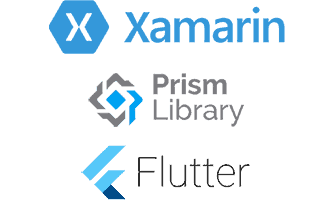 The technologies I use minimize duplication and maximize reuse across mobile platforms while still allowing me to take advantage of everything that makes each platform unique. These tools make it possible to balance engaging experiences with practical functionality, all with the goal of delivering the best possible app within your schedule and budget.
Tommy worked in my organization as a key leader on the development and delivery team of a high-traffic, consumer-facing media website of a critical, Fortune 25 client. Tommy repeatedly demonstrated his tremendous value on this expansive and high-profile project; not just in terms of the breadth and depth of his software engineering skills, but through the quality of his code, his consistent reliability, dedication, and his willingness to do whatever it took to execute on a very challenging project for a very demanding customer. I've worked with and managed many developers on business-critical projects, and I give Tommy Baggett my highest recommendation.

Anthony Haag Director of Mobile Consulting, Adobe
I'm much more than a "coder"



Robust solutions require a lot more than just slinging code. I also leverage tools to create visual designs, deliver continuous integration and delivery, testing, and app store publishing for your project. The end result is a beautiful, scalable solution that follows industry standards and best practices.
I had the pleasure to work with Tommy on several mobile applications for our business. He was an outstanding asset to the RENFROE organization and provided much needed expertise on Mobile Applications for Android and iOS. I was particularly impressed with Tommy's ability to handle multiple complex ideas for different types of users and streamline them into an easy to understand user interface and system design. Furthermore, his professionalism was top tier and he exceeded my expectations, ESPECIALLY with such a tight timeline from inception to final delivery. Tommy will be a great addition to any organization looking to take their company into new mobile markets.

Tyler Duke Director of Information Technology, E.A. Renfroe & Company, Inc.
Reach out. Let's build something great together!